Personalized Lapel Pins for Sale Now
At Custom Center, we've been producing great looking custom lapel pins for schools, businesses, military units, clubs and other organizations for more than a decade. We use top quality materials and state of the art production methods to create your pins. Every pin is hand-inspected before it's shipped, and we back up every product sold with our 100% Satisfaction Guarantee.
We have created custom pins for use in many different settings. Our corporate lapel pins offer a look of prestige for top executives and business professionals at leading industry conferences. Many of our customers also depend on us for promotional lapel pins used as marketing tools. Many choose to hand out custom pins at Some are handed out at trade shows and networking events as well.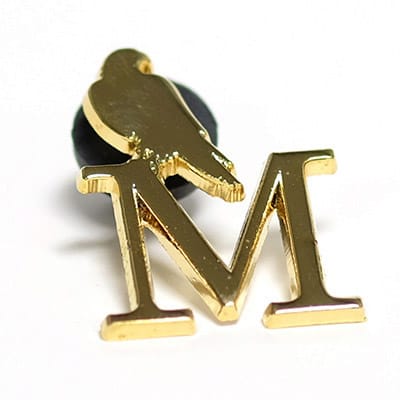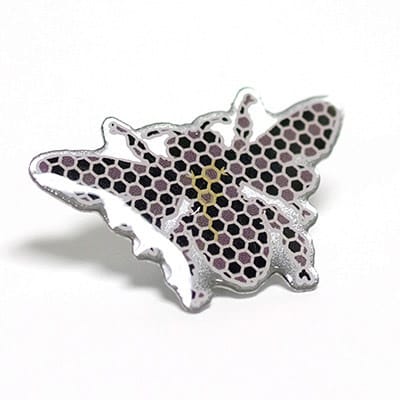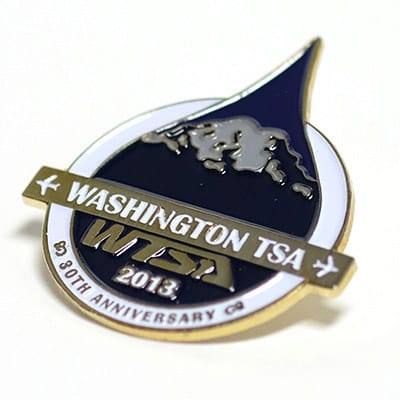 If you're thinking about custom pins for an upcoming project, rest assured that the process is easier than you might think. We are your one-stop connection to professional designers and state-of-the-art equipment. Our experienced staff will guide you through the process from the initial customization and design to the final step of seeing your custom-made pins or lapel badges delivered to your office, factory or home. Since we make custom pins in high volume, we can offer them at the best possible prices.
Quality Custom Pins Crafted on Demand
To deliver the highest quality for every customer and every order, we follow a proven system that includes:
Experienced designers
Top-quality materials
State-of-the-art equipment
Precise production methods
Hand inspection for every pin produced
We're so confident that our process works that we offer a no-hassle 100% Satisfaction Guarantee to every customer. Check out our gallery for the very best in unique custom lapel pins, see if anything strikes your fancy, then order custom pins from us at the best prices on the internet. Should you find any product you order from us defective in either materials or workmanship, just let us know. We'll replace it at no extra cost to you.
Custom Lapel Pin Pricing
Do you already have a design in mind? We make it fast and easy to create your own enamel pin custom design. Our creative professionals will help you move from an idea on paper to a real lapel pin that perfectly represents your concept.
If you need a little more guidance, we have the skills and artistic vision to match your goals with the right materials and colors to create just the custom enamel pins you need. We take great pride in our craftsmanship and stand behind our work with a 100% satisfaction guarantee. If you're not quite sure what style you have in mind for your personalized lapel pins, take a look at our custom pin gallery. We don't charge for artwork or revisions, and our artists are always here to help you craft the ideal design for your needs.
Enhance Your Design – Make Your Pin Stand Out
We can create high-quality branded lapel pins at an affordable price, and we encourage you to have a little fun when crafting your unique design. Our equipment goes far beyond a basic lapel pin maker. We can create strong pins in a variety of shapes, with multiple colors, and in sizes from 1.25 inches to 3 inches.
The following options are best for custom sports trading pins but are not always appropriate for an office or other professional setting. Our customer service representatives can advise you on the best use of these options.
Since glitter is a great option to add to any lapel pin design, we actively use glitter to make custom glitter enamel pins. We can even elevate your custom lapel pins with the following embellishments:
Glitter colors
Blinking LED lights
Gemstones
Danglers
Sliders
Spinners
Bobbles
Glow-in-the-dark enamel
Adding a simple charm that spins, slides or waves in the wind can heighten the visual appeal of your branded metal pins and lapel pins without adding significantly to your overall cost. If you aren't sure how to add these elements to a design that you have already created, our designers can help you take that design to the next level.