Personalized Wristbands for Sale Now
Custom wristbands are one of those fashion trends that never seem to decrease in popularity. These custom rubber wristbands have been worn by everyone from celebrities to toddlers for more than a decade, with no sign of them ever getting old. It's not surprising that our wristbands are one of our best-selling products year after year.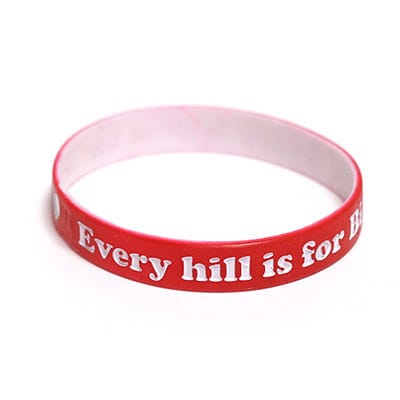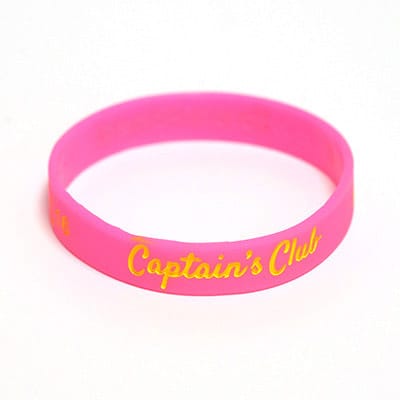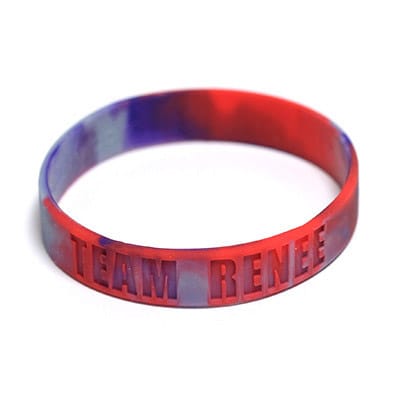 Many sports teams consider custom silicone wristbands essential to their fundraising efforts. A growing number of businesses and event planners are also stocking up on these promotional wristbands. Even musicians and world-renowned bands are now selling custom-made wristbands featuring their names and slogans. Why not design wristbands that will spread the word on behalf of your school, team, club, organization or business?
Promotional Wristbands – From Giveaways To Effective Fundraising
Here are just some of the ways our customers have promoted everything from charities to sports teams, school groups and businesses using our custom-made wristbands:
Social media contest prizes
Door prizes at special events
Stylish, reusable admittance bands at big events
Tokens of appreciation for employees, customers and fans
Fun additions to sports uniforms to add a touch of style
Performance incentives for top athletes or leading fundraising salespersons
Morale boosters for teams of every variety
Boost awareness for a charity or special cause
Raise funds for victims of a natural disaster
Add a touch of style to team uniforms
Distribution items for trade shows, job fairs and networking events
Memorial items for funerals
Tokens of love to distribute at weddings, anniversary parties and other social events
You can buy custom wristbands for just pennies apiece when you order in bulk. That makes custom silicone wristbands one of the most affordable promotional products on the market today. They're also one of the most stylish and easy-to-wear products so it's far less likely that your giveaways or fundraising items will make their way to the trash can.
Custom Wristband Pricing
Do you already have a design in mind? Our creative professionals will help you move from an idea on paper to a real wristband that represents your vision perfectly.
For those who want to design your own wristband but need a little more guidance, we have the skills and artistic vision to match your goals with the right materials and colors. We take great pride in our craftsmanship and stand behind our work with a 100% satisfaction guarantee. If you don't have a vision for your personalized wristbands, get started by viewing our custom wristband types.
Top Designers & Choices Galore
Many companies offer custom made wristbands online today, but there are a few things that keep us at the top of the "trusted provider" list for a growing list of happy customers:
Commitment to Excellence: We don't cut corners when it comes to materials or our design and production processes. Our goal is to provide the highest quality custom rubber wristbands for every customer.
100% Satisfaction Guarantee: We inspect every wristband before it's packaged and shipped. We're always willing to send prompt replacements if a defect slips past us. Just let us know if you find any wristband you buy from us to be defective in either materials or workmanship.
Free Design Assistance: Our experienced designers will work with you to create custom rubber bands that your fans and team members will want to wear. We put our expertise and eye for detail to work to create a great looking product for you.
Maximum Style Options: We stay up to date with technological advances and popular fashions. This enables our team to help your team, charity event or company keep up with trends. From the standard debossed wristband to color-coated, color-filled, embossed, swirled or segmented bands, our state of the art equipment allows us to create any style of silicone wristband that fits your needs.
Size Options: We offer a range of widths in addition to the standard half-inch wristbands. Micro wristbands are gaining popularity due to their thin, light design. We also offer promotional wristbands in ¾-inch and one-inch widths.
Free Shipping: We will gladly ship your order free of charge to any address within the continental United States.
More Options: We even offer options beyond the standard wristband. Consider ordering finger bands or keychains. Give your fans and team members something unexpected to cheer about!