Personalized Challenge Coins for Sale Now
If you want to move beyond the typical promotional products or customized gifts to create something with deeper meaning, custom challenge coins are the ideal solution. Crafted by experienced graphic artists with an eye for perfection, each coin that we create is designed to make a bold statement. We want to help you design your own challenge coin that can serve as a one-of-a-kind, token of appreciation or a symbol of membership and pride.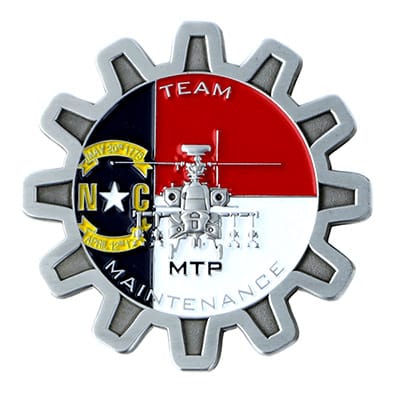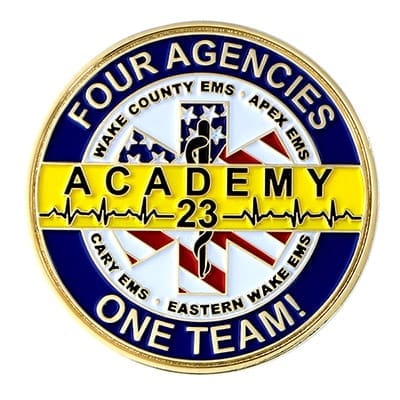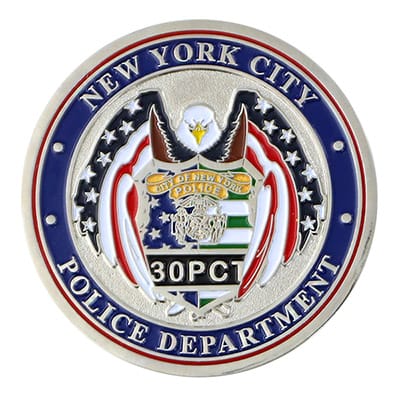 Are you ready to buy custom-made challenge coins that will deliver your message to a special group of people? There are just a few details to keep in mind:
Stress-Free Approach to Designing Custom-Made Challenge Coins
The process of designing and producing your own challenge coins is much easier and more affordable than you might imagine. Once you know who you're giving your custom-made challenge coins to and what message you want the coins to send, you're ready to create your own challenge coin. With unique artwork and a few simple decisions that will finalize your design, now's the time to create your own challenge coins for your business or organization.
We offer a range of metal colors including gold, silver, brass, copper or black nickel. Coins are available in either polished or antique tones. Or, you can get duo-tone coins that include a combination of any two metal colors. In addition, we can add up to seven colors to your design for custom challenge coins, on one or both sides of the coins. To make your coins stand out even more, order optional cutouts or diamond-cut edges.
Custom Challenge Coin Pricing
Do you already have a design in mind? Our creative professionals will help you move from an idea on paper to a real coin that represents your vision perfectly.
For those who want to design your own challenge coin but need a little more guidance, we have the skills and artistic vision to match your goals with the right materials and colors. We take great pride in our craftsmanship and stand behind our work with a 100% satisfaction guarantee. If you don't have a vision for your personalized challenge coins, get started by viewing our custom coin types.